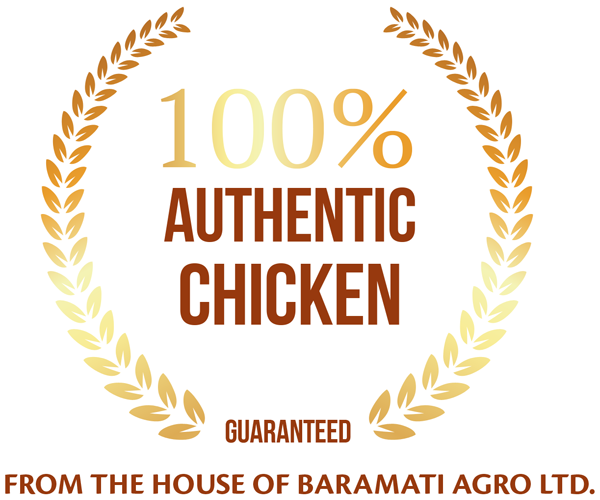 Dear Customer
OUR COMMITMENT TO QUALITY
We are committed to produce safe, quality and wholesome chicken products by implementing ISO 22000 FSSAI schedule IV and HALAL certifications.
ISO 22000 is an auditable standard which integrates the seven principles of the Hazard Analysis and Critical Control Points (HACCP) system and application steps developed by the CODEX Alimentarius Commission.
State of the art technology and stringent hygienic conditions are followed at all manufacturing plants.
Multidisciplinary qualified team of experts are employed to ensure good operation controls, improve food safety management and to adhere to statutory and regulatory requirements.
We set regulations and policies to ensure that the chicken produced is safe, healthy, well cared for and of the highest quality for our customers.
QUALITY OF CHICKEN AND RAW MATERIAL
Fully Compliance with FOOD SAFETY AND STANDARDS (LICENSING AND REGISTRATION OF FOOD BUSINESSES), REGULATIONS 2011 Schedule 4, PART IV (Regulation 2.1.2(1)(5) Specific Hygienic and Sanitary Practices followed.
Comply with the requirements of Sanitary Practices, Personnel Hygiene, Ante-Morten inspection, Post-Morten inspection, Processing, Hygiene etc.


Sign u & Save!
Sed ut perspiciatis unde omnis iste